Congratulations Drew…
Congratulations Drew on successfully completing the Certified Canine Rehabilitation Assistant Program through Canine Rehabilitation Institute.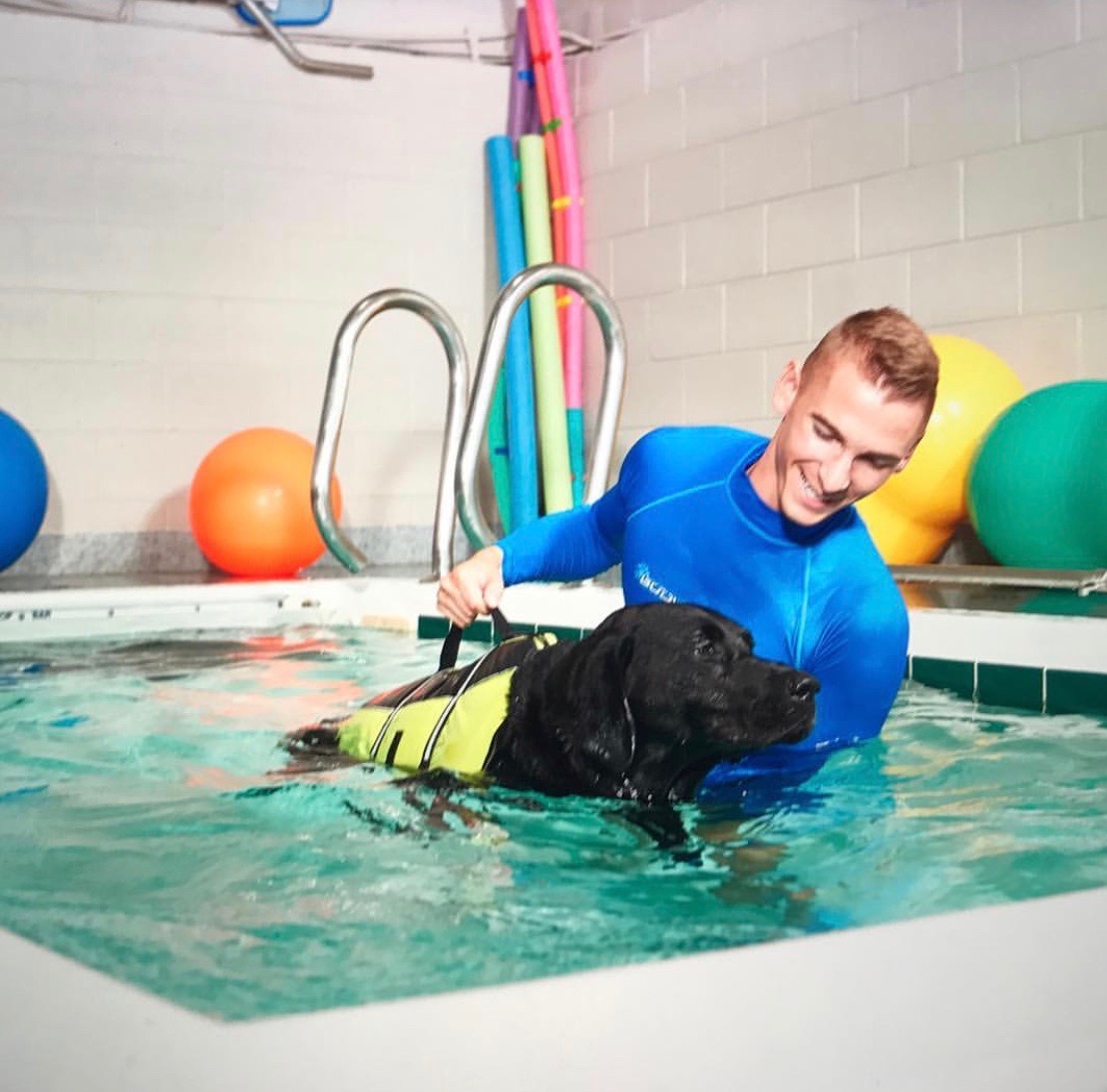 This program requires five years of canine rehabilitation experience working under the supervision of a rehabilitation-certified veterinarian or physical therapist. To achieve this certification, Drew worked diligently for more than a year completing three classes, three exams, a 6 to 8-week long internship including a written self-assessment with case reports.
Job well done Drew, you are a real asset to MASH and our rehabilitation team!

Join our newsletter to stay in touch with us.
[subscribe2 hide="unsubscribe"]